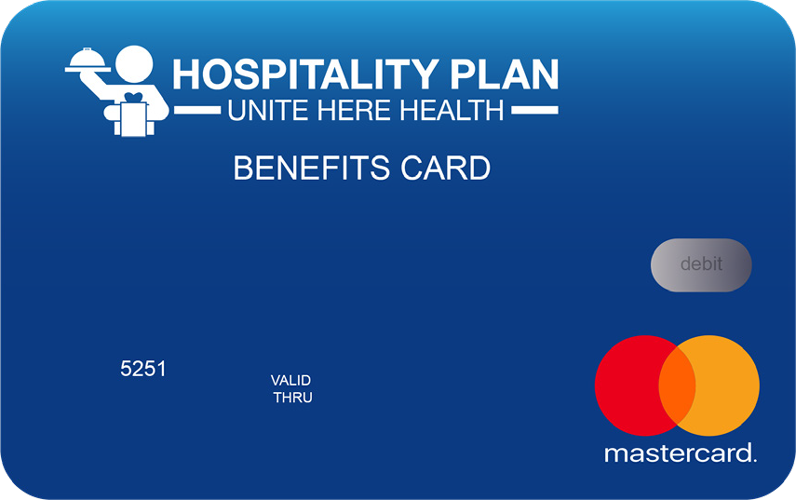 How to use your Health Reimbursement Account (HRA)
What's an HRA?
It's an account that you can use to pay for certain medical expenses. The HRA account will reimburse you for eligible expenses for medical, prescription drugs, dental expenses, and acupuncture services. The HRA account cannot be used for over the counter items.
How much do I get in my HRA?
| Coverage level | HRA amount |
| --- | --- |
| Single | $1,000 |
| Single + spouse | $1,500 |
| Single + children | $1,750 |
| Family | $2,000 |
If your HRA is effective after 1/1/2023, your HRA amount will be prorated.
How do I use my HRA?
You'll get an HRA debit card loaded with your HRA dollars. You can use it at your doctor's office, pharmacy, and other providers when you get care - just like you would use your regular debit or credit card. You'll need to save your bills and receipts to verify that your HRA debit card purchase meets the reimbursement requirements.
If you are unable to use your debit card, you can submit a paper claim.
How do I submit my receipts and check my HRA balance?
You can use the online portal or mobile app to access you HRA account 24 hours, 7 days a week! You can check your balance, submit receipts, sign up for text notifications, and enroll in direct deposit.
Frequently Asked Questions (FAQ) about your HRA:
What do I need to do to activate my HRA debit card?

Call the number on the back of your card and sign the back of the HRA debit card.

What information will I need to access my account?

To sign into your HRA account, you will need your HRA debit card number and Social Security Number.

Can I check my account activity online?

Yes! Visit www.zenithflex.com to check your account activity.

What if I owe my provider more than I have available in my account?

If you don't have enough funds available in your HRA, your HRA debit card will be declined. You can ask your provider to swipe the card for your available balance and then pay the difference out-of-pocket.

Can all of my family members use my HRA debit card?

No. You're given a debit card with your name on it. Only the person whose name is on the card can use the card when making a health care related purchase. But the purchase can be for any dependent covered under your plan.

Am I able to put more money into my account once I use all of the available funds?

No. You can't add funds to your account. If your account reaches zero, you won't be able to use the HRA debit card. You'll need to pay out-of-pocket.

What do I do if I am unable to use my HRA debit card?

If you are unable to use your HRA debit card, you will need to pay out-of-pocket and submit a claim for reimbursement. The easiest way to submit a claim is online at www.zenithflex.com. You'll need to upload a photo of your documentation. You can also file a paper claim by submitting the HRA Reimbursement Request Form with a copy of the receipt and Explanation of Benefits (EOB).

Who should I call if I have other questions about my HRA or need help?

Please call Customer Service at 855-405-3863. We're happy to help!